Dynamic Partner Acrobatics: Fundamentals & Beyond Workshop with Evan & Kerstin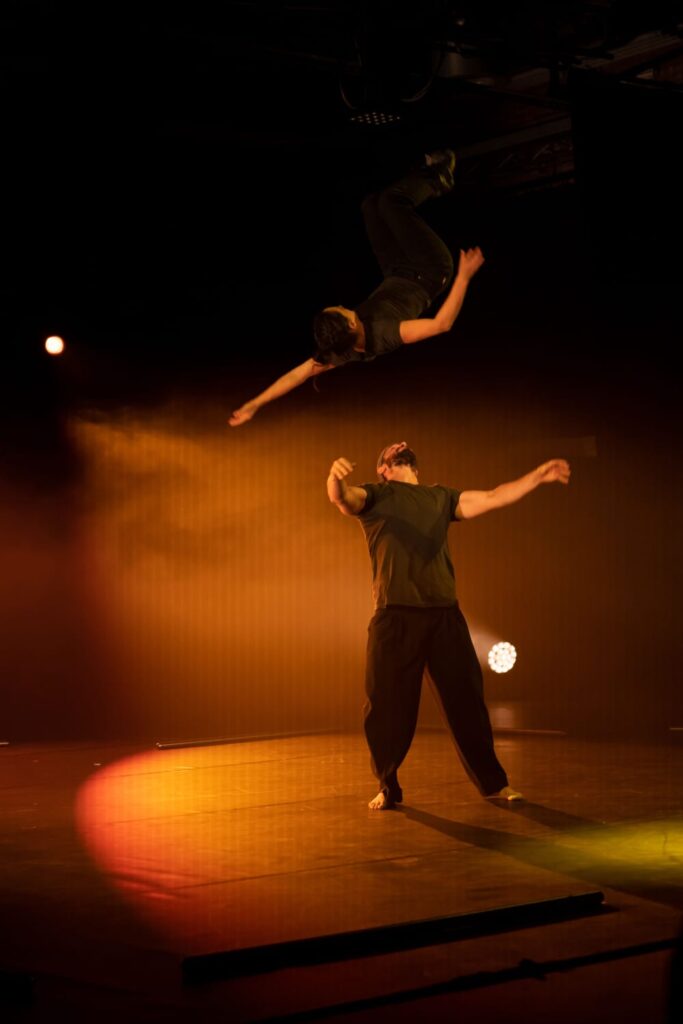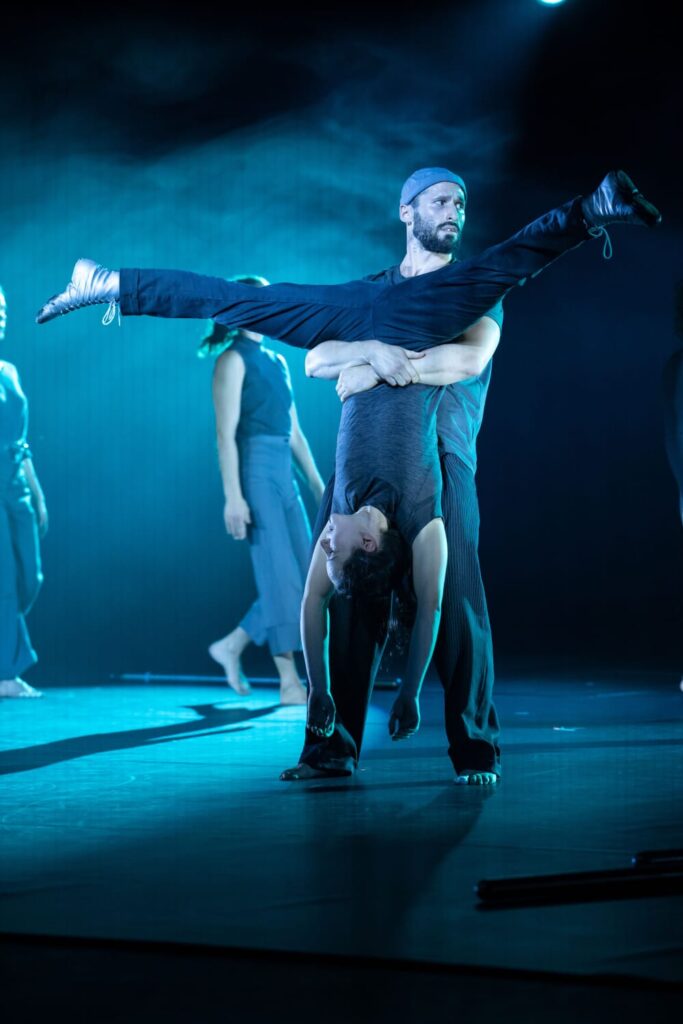 Sunday, 10 September 2023, 11:00 – 17:00
75€ per person / 140€ per duo (early bird until 27 August)
85€ per person / 160€ per duo
Join us for a full fun day of dynamic partner acrobatics!
Whether you have experience in acro or you want to try something new, this workshop welcomes anyone who wants to explore the world of catching and throwing humans or being caught and thrown.
We will go over the fundamental principles of the practice to create a safe environment in which to learn new and exciting skills. A huge part of partner acro is trust, and by breaking down our movements step by step, we will build a safe and solid foundation.
For those with some experience, this workshop will provide drills and insights that will take your practice to the next level.
Prerequisites
This workshop welcomes movers of all backgrounds, from dance, crossfit, acroyoga, and other forms of athletic practice.
Most of the time will be spent on acro, with a 20-30 minute break. No partner necessary; we will work in groups.
About Evan & Kerstin
Evan is an international acro teacher who's certified through Acroyoga Montreal and Partner Acrobatics, the latter of which he is now part of the coaching team. He has also completed over 20 weeks with Pitch Catch Circus School of Acrobatics and specializes in teaching H2H, F2H and lots of standing dynamic tricks. With a background in music and a bachelor's degree in dance and performing arts, Evan teaches with a passion for movement, improvisation and self-expression. He's a strong believer that values such as trust, communication and supporting one another are among the building blocks of this practice. His enthusiasm for acrobatics and the community is contagious and will inspire you to dive into this practice with an open heart and a ready mind.
Already as a child, Kerstin was fond of circus arts but never would have imagined herself performing on stage one day. It happened by chance that in 2009 she took her first circus class, got hooked, and has been teaching and performing ever since. She's a very active member in the circus arts community, having co-founded Akrosphäre in 2015, being involved in running Katapult (a circus space in Berlin), and producing her own shows with Cameo Acrobatix.
Early Bird & Cancellations
Early bird prices are valid until 27 August (two weeks before the workshop). After this date, normal prices apply. You may cancel your booking up to two weeks before the date of the workshop for a full refund, minus any transaction fees. Within two weeks, refunds are no longer possible, but you may transfer your ticket to another person.