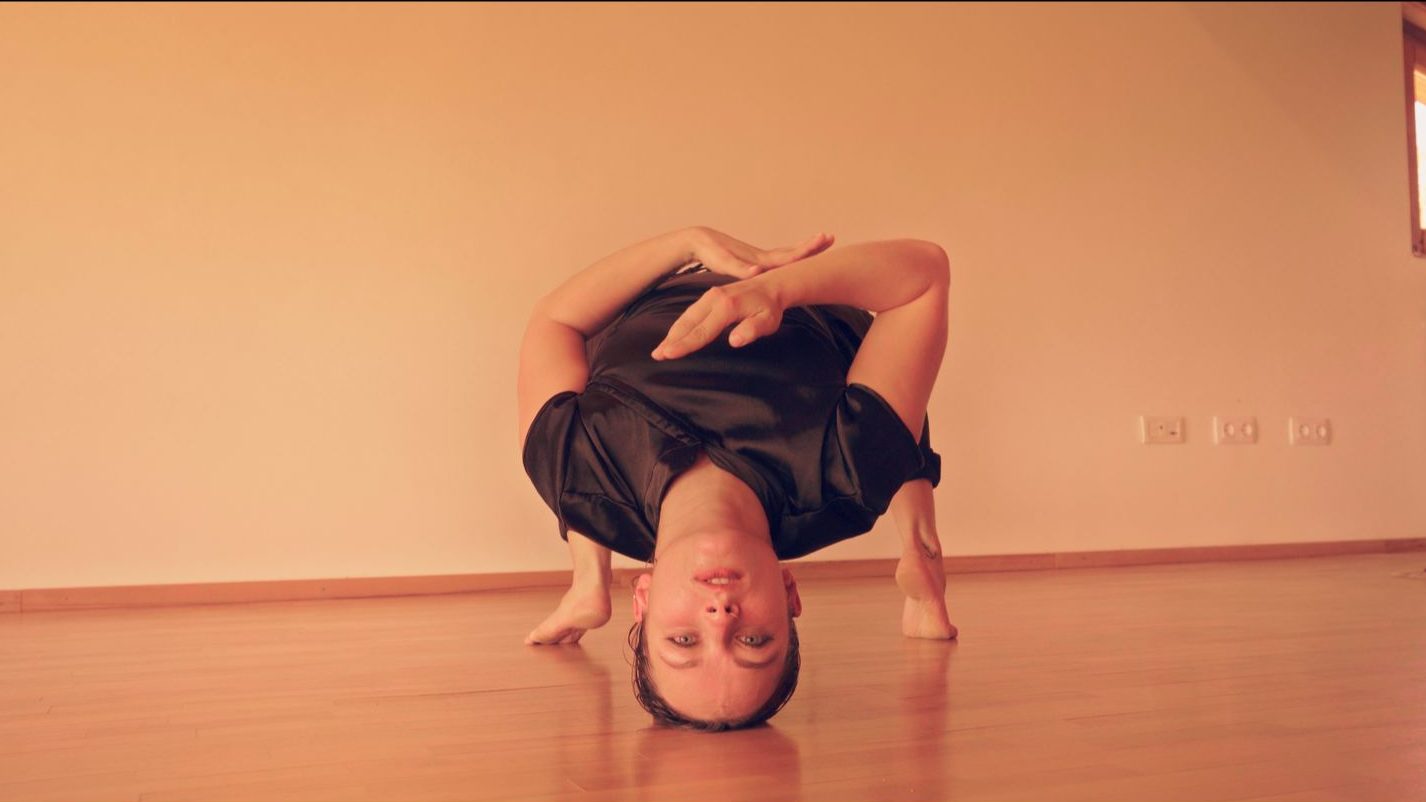 Improvisation Flow
In this class we will research and learn about our own bodies to raise our awareness and presence. We will try to find the link between body, mind and spirit. The goal for participants is to find freedom and curiosity in exploring movement and their own unique body language. You will be guided through an improvisation and offered different tasks to help you connect with yourself, as well as exchange energy with others within the room. No previous experience is needed. Everyone is welcome.
Mondays from 18:15-19:15 with Marcelina.
Contemporary Dance
This class is about combining play, perception, improvisation and choreographic material. Explore different elements in floorwork, jumps, turns and their connection with the space, the floor that carries us, the other dancers and their energies. First, through various exercises, an awareness of body and space is created. This leads to further technical exercises, whereby everyone explores technique with the possibilities of their body. Afterward, creative tasks, improvisations and games lead to choreography, thereby the essence and the expression of the combination is worked on. It is about expanding the senses with ease and developing a collective consciousness.
Tuesdays (Beginner/All-Levels) from 18:00-19:00 and Thursdays (Intermediate/Advanced) from 11:45-12:45 with Leila.