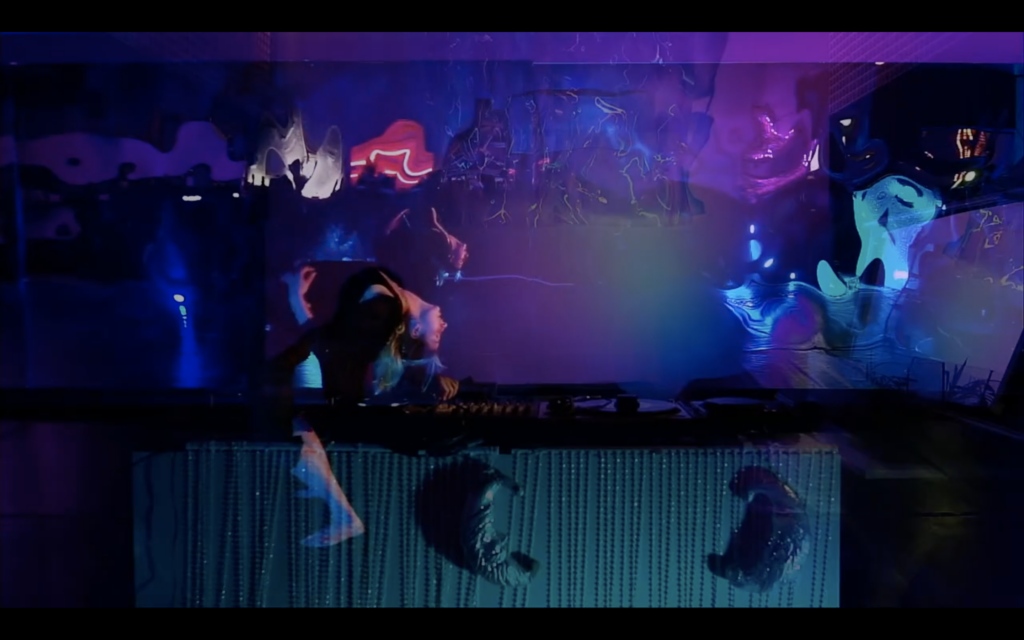 Acro Dance
When the two universes of dance and acrobatics merge, magic happens. The fascination of never ending inversions, the indescribable sensation of continuous momentum and the brain-related growth of learning new movement patterns are reason enough to go experience dance acrobatics. Surprise yourself by learning movements that you thought you would never be able to do, enrich your movement vocabulary and experience the connection of strength, flexibility, and coordination all at once.
Wednesdays | 20:15-21:15 | Neukölln with Lukas. Auch auf Deutsch.
Saturdays | 11:15-12:15 | Neukölln with Lele. Auch auf Deutsch.
Brazil Funk
In this course you will dance to Brazilian funk. There is a warm-up, a workout, then learning the basic movements of Brazilian funk. In the end, we will dance to simple choreography.
Wednesdays | 18:00-19:00 | Neukölln with Bella. Auch auf Deutsch.
Commercial Dance
Unleash your inner dancer and groove to the beat! Each class is a fresh and exciting dance adventure. This class is not just about learning dance moves; it's an immersive experience that combines fitness, expression, and a whole lot of fun. Learn new and captivating choreography inspired by the latest trends in commercial dance, which will blend various styles seen in music videos, commercials, and stage performances. This class is specifically designed for beginners, welcoming those with little to no dance experience. Lisa's teaching style is tailored to make everyone feel comfortable and confident on the dance floor, while encouraging creativity and self-expression so you can make each routine uniquely yours.
Sundays | 19:00-20:00 | Neukölln with Lisa. Auch auf Deutsch.
Contemporary Dance
This class is about combining play, perception, improvisation and choreographic material. Explore different elements in floorwork, jumps, turns and their connection with the space, the floor that carries us, the other dancers and their energies. First, through various exercises, an awareness of body and space is created. This leads to further technical exercises, whereby everyone explores technique with the possibilities of their body. Afterward, creative tasks, improvisations and games lead to choreography, thereby the essence and the expression of the combination is worked on. It is about expanding the senses with ease and developing a collective consciousness.
Mondays | 17:45-18:45 | Neukölln with Elizaveta. Beginners.
Tuesdays | 18:00-19:00 | Wedding with Elizaveta. Beginners.
Tuesdays | 19:00-20:00 | Neukölln with Paola. All Levels.
Fridays | 16:30-17:30 | Neukölln with Semiramis. Beginners.
Floor Acrobatics & Dance Jam
This weekly jam is aimed at bridging the gap between the dance and acrobatics worlds, bringing together dancers and acrobats. We believe that both can learn a lot from each other, and move toward a more interdisciplinary understanding of pathways, fluidity, physics, and momentum.
Sundays | 18:00-21:00 | Neukölln with Fabian & Lele. Auch auf Deutsch.
Improvisation
A beginner-friendly movement improvisation class. Every body is a moving body, every body is a dancing body. In this class, our aim is to let our bodies speak and dance freely. In order to let our creativity flow, we will work on our body awareness through guided physical improvisation tasks. We will activate our whole body from our feet to our head through our spine. We will challenge ourselves, sweat and have fun.
Fridays | 18:00-19:00 | Neukölln with Semiramis.
Intuitive Movement
Reconnect with your body's intuition and let your body flow. Learn to express yourself through dance. This class will guide you through movement exercises to enhance your mindfulness and to help you break out of your usual movement patterns. It is followed by a free movement space to explore and dance to your own flow. Let yourself be inspired by your own movement and experiment with what your body can do. The class ends in stillness to integrate our experiences.
Mondays | 17:45-18:45 | Neukölln with Lea. Auch auf Deutsch.
Modern Dance
Modern dance lets go of the restrictions of classical ballet and focuses on free interpretations derived from inner emotions. In this class, we explore both the "prison" of technique and the freedom of dance, the details that bring quality and pure joy of dance. There will be exercises on the floor as well as standing, before finishing with a set choreography to a chosen piece of music. We also explore the tools of choreography, so from time to time we create a piece together.
Mondays | 20:00-21:00 | Neukölln with Magdalena.
Twerk
In this class we will work on twerk basics, hip movements, body isolations, body waves, and floor movements. We will dance a short routine or choreography to different music like reggaeton, hip-hop or pop.
Mondays | 18:45-19:45 | Neukölln with Bella. Auch auf Deutsch.