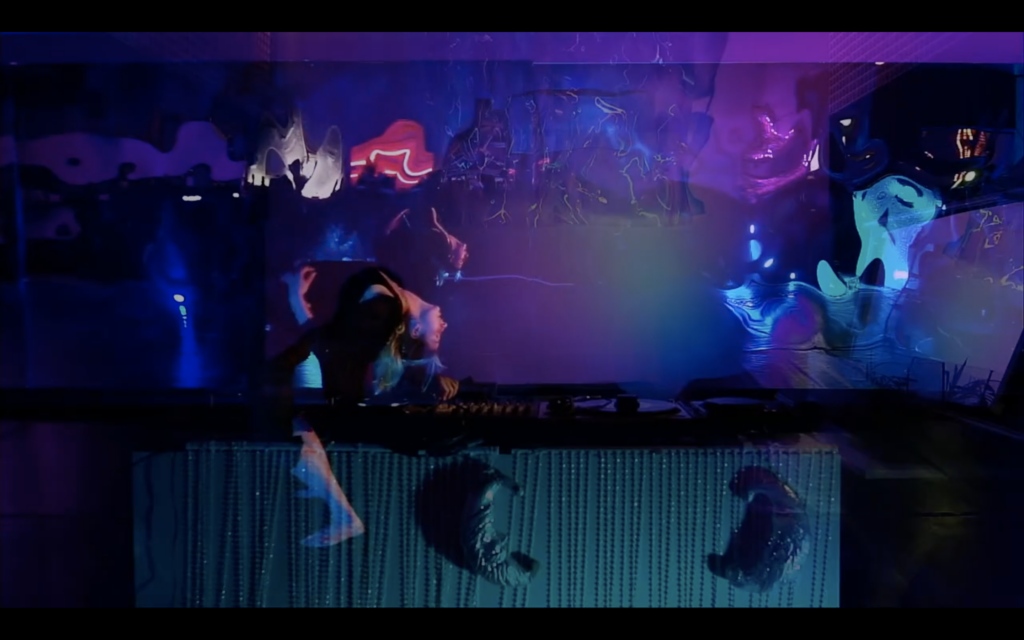 Acro Dance
When the two universes of dance and acrobatics merge, magic happens. The fascination of never ending inversions, the indescribable sensation of continuous momentum and the brain-related growth of learning new movement patterns are reason enough to go experience dance acrobatics. Surprise yourself by learning movements that you thought you would never be able to do, enrich your movement vocabulary and experience the connection of strength, flexibility, and coordination all at once.
Saturdays | 11:15-12:15 | Neukölln with Fabian. Auch auf Deutsch.
Contemporary Dance
This class is about combining play, perception, improvisation and choreographic material. Explore different elements in floorwork, jumps, turns and their connection with the space, the floor that carries us, the other dancers and their energies. First, through various exercises, an awareness of body and space is created. This leads to further technical exercises, whereby everyone explores technique with the possibilities of their body. Afterward, creative tasks, improvisations and games lead to choreography, thereby the essence and the expression of the combination is worked on. It is about expanding the senses with ease and developing a collective consciousness.
Mondays | 20:15-21:15 | Neukölln with Andrea. Open Level.
Tuesdays | 18:00-19:00 | Wedding with Elizaveta. Beginners.
Tuesdays | 19:00-20:00 | Neukölln with Paola. All Levels.
Wednesdays | 18:30-20:00 | Neukölln with Sarah. Beginners.
Fit Dance – Brazil Funk (Zumba)
In this course you will dance to Brazilian funk. There is a warm up, a workout, learning basic movements to Brazilian funk. And in the end we will dance to simple Zumba choreographies (fit dance).
Fridays | 19:00-20:00 | Neukölln with Bella. Auch auf Deutsch.
Floor Acrobatics & Dance Jam
This weekly jam is aimed at bridging the gap between the dance and acrobatics worlds, bringing together dancers and acrobats. We believe that both can learn a lot from each other, and move toward a more interdisciplinary understanding of pathways, fluidity, physics, and momentum.
Sundays | 18:00-21:00 | Neukölln with Fabian & Lele. Auch auf Deutsch.
Free Dance & Movement
Movement and dance has as many shapes as human beings on this planet. We want to experiment with different patterns, concepts and ideas to expand our current movement vocabulary and find joy and pleasure within our own body. During the Lab, teachers will give various inputs that are influenced by: dance improvisation, floorwork, authentic movement, pantomime and clowning, contact improv, somatics, gaga, 5 rhythm…just to name some. The Playground follows, where you are free to research and experiment with your own and with other bodies. We open the space with a warm-up and then let you play supported by different music sets.
Fridays | 19:15-20:30 (Lab) | Neukölln with Silvana & Sarah. Auch auf Deutsch.
Intuitive Movement
Reconnect with your body's intuition and let your body flow. Learn to express yourself through dance. This class will guide you through movement exercises to enhance your mindfulness and to help you break out of your usual movement patterns. It is followed by a free movement space to explore and dance to your own flow. Let yourself be inspired by your own movement and experiment with what your body can do. The class ends in stillness to integrate our experiences.
Mondays | 17:45-18:45 | Neukölln with Lea. Auch auf Deutsch.
Twerk
In this class we will work on twerk basics, hip movements, body isolations, body waves, and floor movements. We will dance a short routine or choreography to different music like reggaeton, hip-hop or pop.
Mondays | 18:45-19:45 | Neukölln with Bella. Auch auf Deutsch.