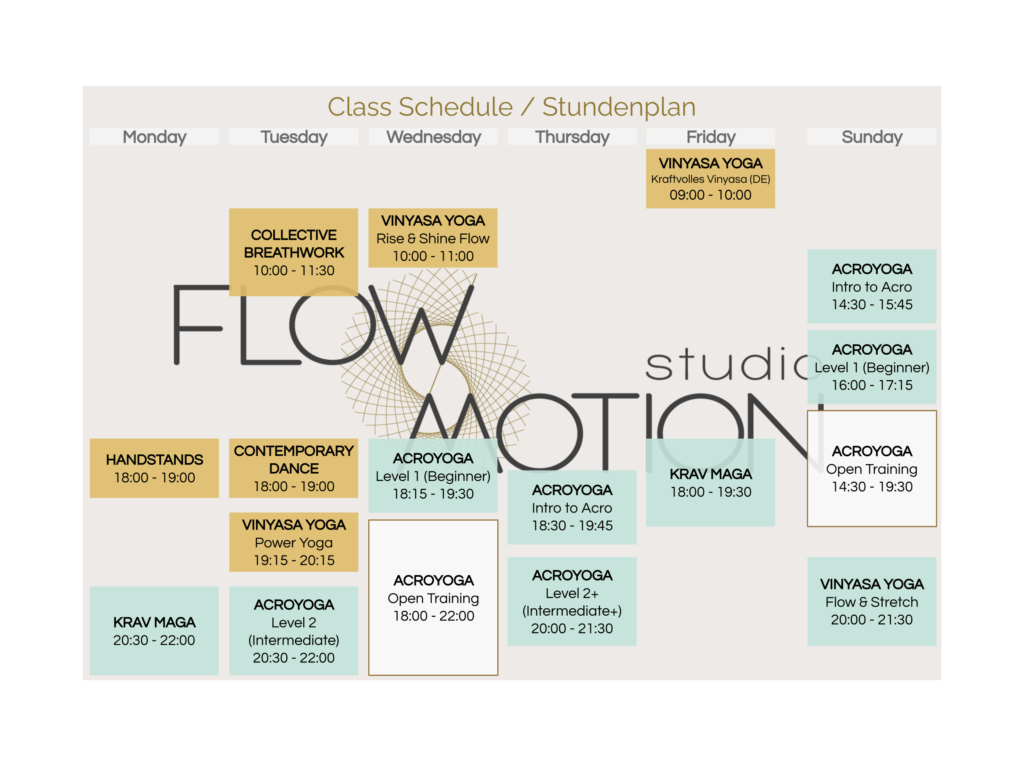 All of our adult classes and open training sessions are offered as drop-ins.
Classes are taught in English unless otherwise noted, with German translation available.
To ensure there is space for you in a particular class, we recommend booking in advance.
Urban Sports Club and ClassPass members may also book a class through the respective apps and websites.
For class descriptions, please click here.
More information about our instructors can be found here.
Pricing
Single class drop-in (60- / 75-min non-acro): €12
Single class drop-in (90-min & acro): €18
Trial card: €35
any 3 classes (60/75/90 min)
Open Training: €5
Class Cards
Buy in bulk and reward yourself with free jam.
5 classes (60′ & 75′ / 90′): €55 / €75
Any 10 classes: €138 (incl. 1 jam)
Any 20 classes: €250 (incl. 2 jams)
Monthly Passes
Includes discounts on workshops & events!
4x classes / month: €50
8x classes / month: €95
Unlimited (incl. jams): €120
Open Training
Do your own thing…with us.

€5 / jam
€28 / month
(approx. 8 jams per month)
10% discount for students & low-income earners on all products except open training. Please get in touch with us to make a purchase.
All prices include 19% MwSt.
All products are subject to our general terms and conditions. To see full offer and make a purchase: