Are you bored with the usual workout routines and want new ways to push your body?
Do you sometimes feel that a gym buddy would make you more motivated to stay fit?
Is it hard to find time for exercise and socializing and family and everything else in your life?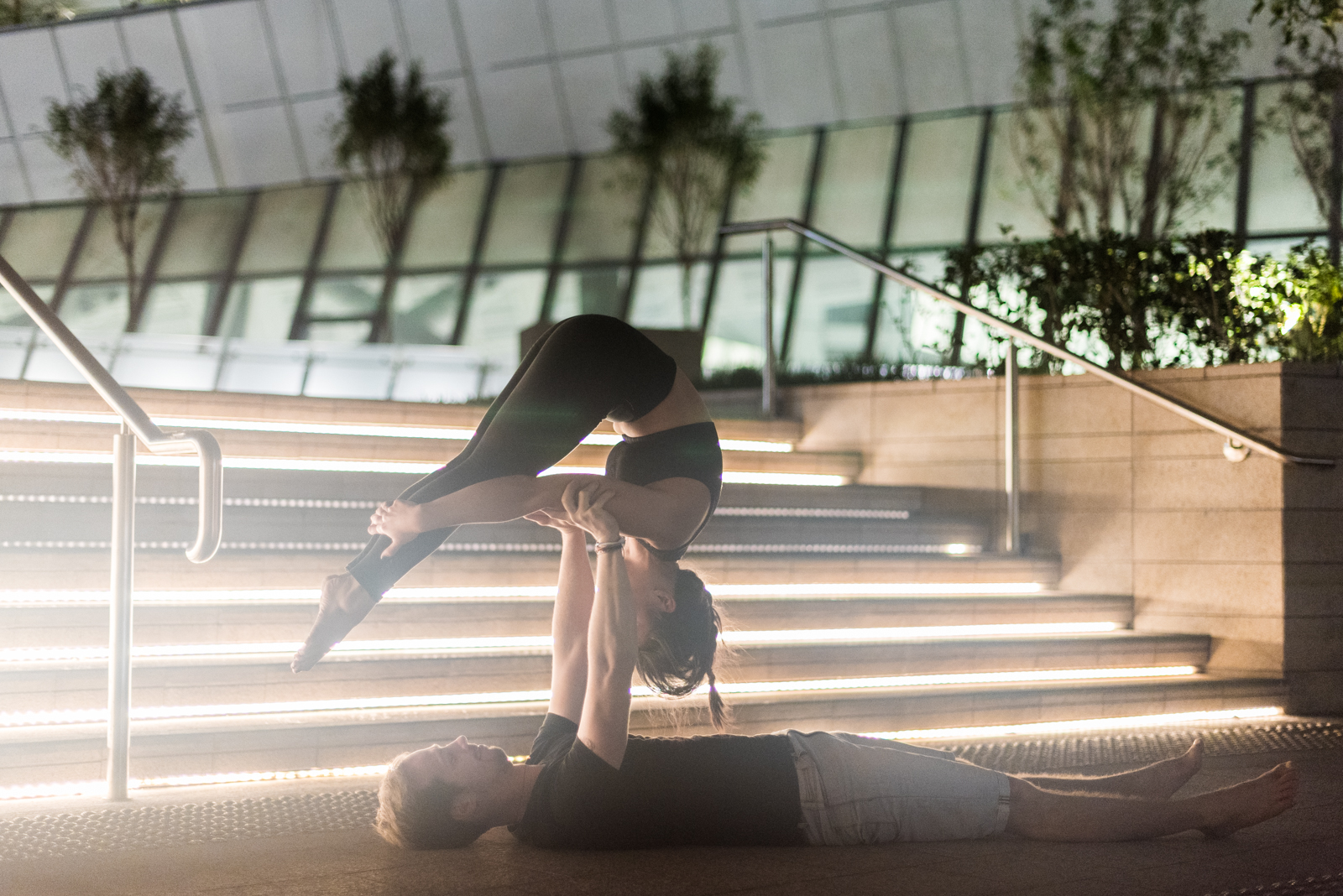 Flow Motion Studio was born out of a desire for space to move.
We believe in a minimalistic approach to fitness — that working out doesn't require fancy equipment, just an openness to exploring the physical capabilities of our bodies. With minimal props, we can listen to and engage with our bodies in a more natural way, turning exercise into a creative endeavor too!
As a multifunctional space, our rooms can be booked for private solo or group training. Not sure where to start? Our group classes will introduce different ways of movement while teaching the proper techniques to use. From high-intensity cardio fitness to calming restorative yoga to playful partner acroyoga, we aim to provide a range of movement types that everyBODY will love.
Most importantly, it's the journey that counts. That's why we're building a community of like-minded people who will provide support when you need it, add some motivation and levity, and best of all, cheer you on as you reach your goals.