Are you bored with the usual workout routines and want new ways to push your body?
Do you sometimes feel that a gym buddy would make you more motivated to stay fit?
Is it hard to find time for exercise and socializing and family and everything else in your life?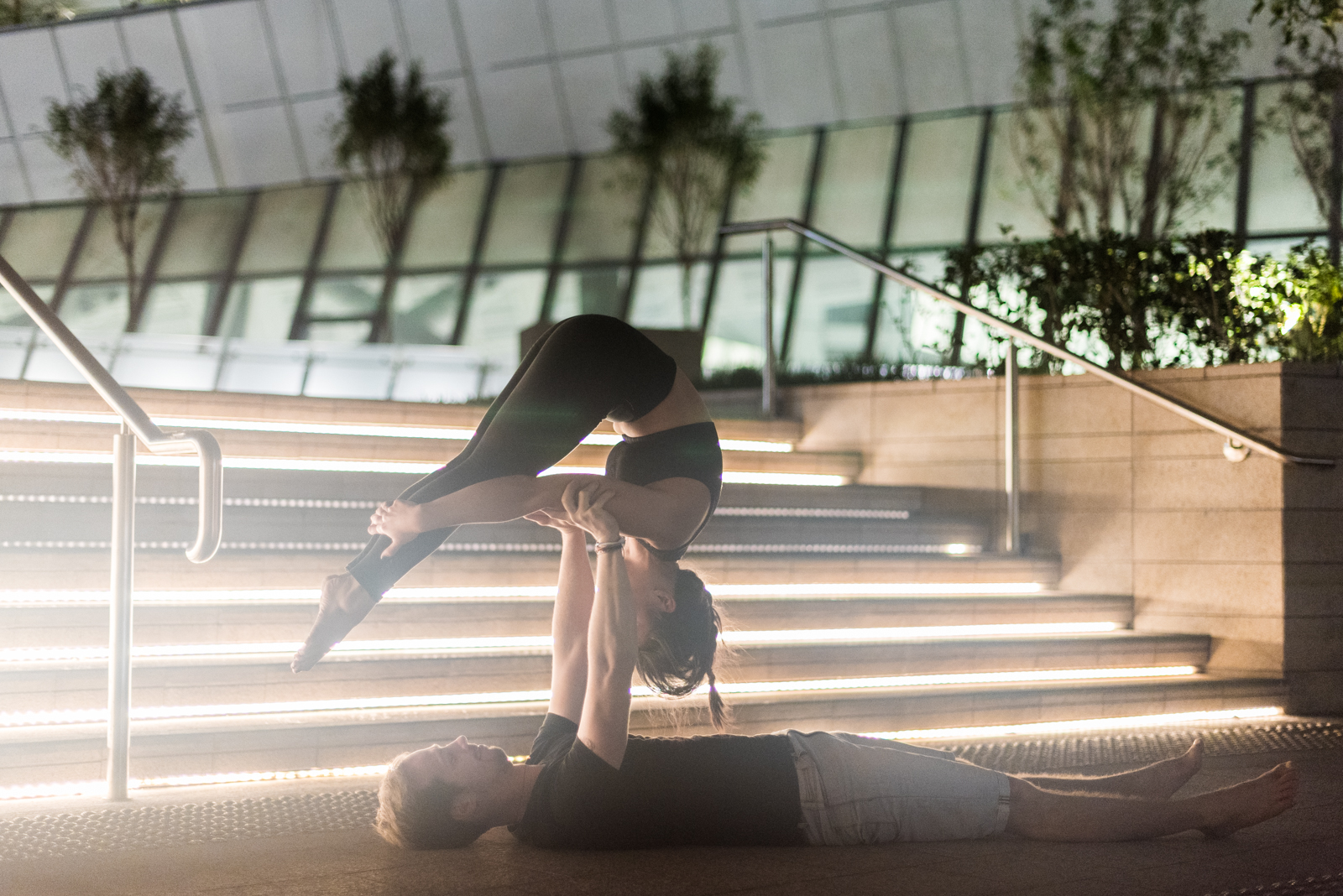 Flow Motion Studio was born out of a desire for space to move.
We believe in a minimalistic approach to fitness — that working out doesn't require fancy equipment, just an openness to exploring the physical capabilities of our bodies. With minimal props, we can listen to and engage with our bodies in a more natural way, turning exercise into a creative endeavor too!
As a multifunctional space, our rooms can be booked for private solo or group training. Not sure where to start? Our group classes will introduce different ways of movement while teaching the proper techniques to use. From high-intensity cardio fitness to calming restorative yoga to playful partner acroyoga, we aim to provide a range of movement types that everyBODY will love.
Most importantly, it's the journey that counts. That's why we're building a community of like-minded people who will provide support when you need it, add some motivation and levity, and best of all, cheer you on as you reach your goals.
Staying fit is no longer a chore.
Creative Workouts
Why should working out be a chore? At Flow Motion Studio, we are serious about reaching our fitness goals — as well as having fun while doing it. With acroyoga as our background and inspiration, we strive to combine playful and social elements into all our classes while challenging both your body and your mind. Build strength, stamina, balance, and agility without even realizing it. Even you will be impressed at what you're able to achieve.
Safety First
We want to provide you peace of mind so you can focus on pushing your limits. Our seasoned instructors will ensure that you learn the proper techniques in class to make your workout safe, effective, and fun. With tatami mat flooring in our acrobatics room and thick practice mats available, you will be spotted every step of the way. Plus, we generally tend to look out for one another here.
Community
You don't need to do it all on your own. When you join one of our classes or events, you are joining our family — a group of like-minded individuals who will support you. Our studio is our second home and we hope it becomes yours too. When you're done with your workout, feel free to relax on our comfy couches and get to know your new buddies. Or don't, if you need some alone time after a stressful day — family members can respect that too.