Patrick
ACROYOGA & PARTNER ACRO
Don't be afraid to fail, otherwise you don't learn anything new in life. Patrick is a life-long learner who is always trying new things. In the past he has been a climbing guide, kayak, canoe and rafting guide, outdoor guide, German teacher, and yoga teacher. He is now focusing on acroyoga and helping other people to feel the same passion he feels when he is flying people.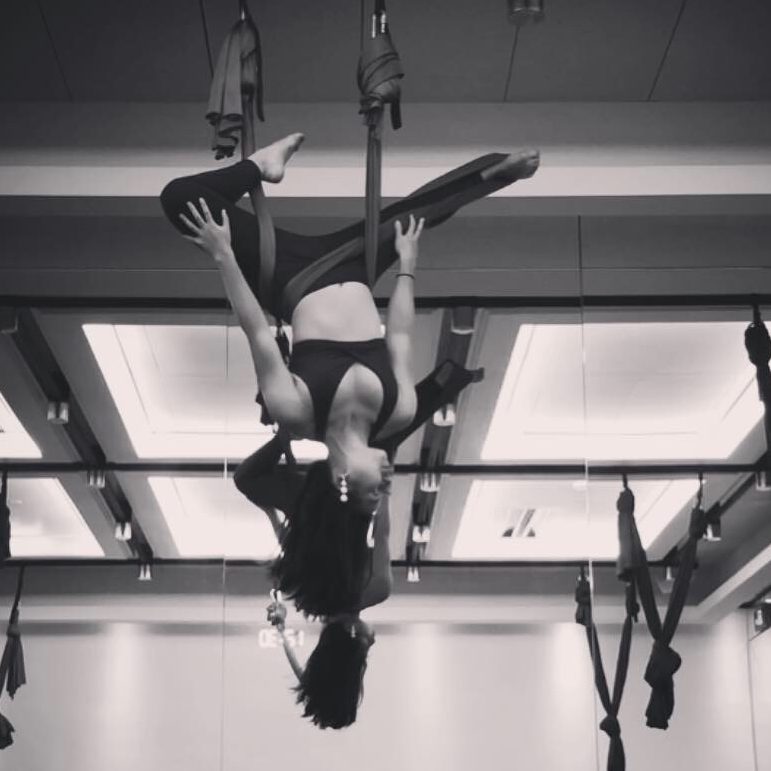 Johanna
ACROYOGA & PARTNER ACRO
Johanna discovered acroyoga by accident during a handstand workshop and was immediately drawn to the playful energy created among total strangers. A former child gymnast, she was also thrilled for a chance to fly through the air again. Since then, she has enjoyed discovering new limits for herself – and the thrill of helping other people do the same.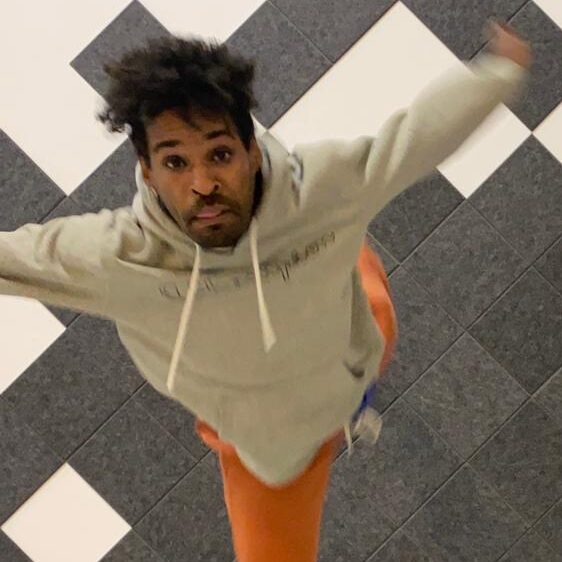 Lele
HANDSTANDS
Lele is a performer, movement and dance teacher who finished his studies at Die Etage in 2020. His passion for movement began at an early age, with capoeira, parkour, floor acroabtics, and finally contemporary dance. During the last eight years, he has shared his wide experience with amateurs, professionals, children and adults, always trying his best to catch one's individual needs and keeping a motivating and fun spirit.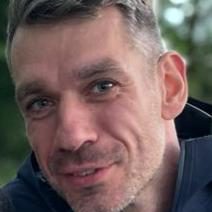 Maik
PARTNER ACROBATICS
Originally from jiu jitsu and muay Thai, Maik has over 12 years of coaching experience. In 2018 he discovered his love for partner acrobatics and especially standing acrobatics. The unique combination of body awareness, trust, communication, aesthetics, and playfulness made him dive deep into the rich world of acrobatics. Combined with his love for teaching and experience, Maik offers a fun and playful access to partner acrobatics.
Lydia
POWER YOGA
Lydia has been teaching yoga since 2019. She discovered yoga while living in China in 2016, where practicing yoga quickly became a great passion and big part of her life. She completed her yoga teacher training at the Yoga Barn in Bali in 2018. "To me, yoga means so much more than just practicing asana; it is an art we can incorporate into everyday life." In addition to practicing yoga, Lydia loves every form of creative expression – music, photography, writing and painting.
Katharina
BODY MOVEMENT & HANDSTANDS
In her movement practice, Katharina combines elements from vinyasa yoga with more open movements and yoga-therapeutic aspects. She calls this "yoga out of the box". Katharina wants to support you in exploring your own physical and mental body, your movements and possibilities, so that you find your own flow – from the mat into daily life. As a movement and meditation instructor in Berlin, she also hosts retreats, and gives 1:1 sessions.
Nina
STRENGTH & MOBILITY
Nina has loved movement since she was a little child, starting with gymnastics at the age of four. In 2018, partner acrobatics became her new passion, and she also engages in dance and yoga classes. In 2021 she earned her fitness trainer license and now offers a class that brings together all her knowledge in different ways to move, helping others to build up strength, mobility and confidence in their own bodies.
Fabian
HANDSTANDS & DANCE ACRO
After graduating from the German Sport University in Cologne, Fabian continued his path in Berlin. As a professional circus artist to be, he trains full time in dance, acrobatics, handstand, partnering and aerial straps. Apart from his school time, he likes to share his training experience with other people to help them become more independent in their own journey of self-practice.
Sarah
VINYASA YOGA
Sarah met yoga in 2016 and fell in love with it as a practice of (self-) compassion, on and off the mat. Inspired to share what worked for her, she studied traditional hatha yoga in India and completed a course on the Science of Well-Being and Yoga for Kids. In her classes, she likes to marry ancient teachings with contemporary science and playful curiosity.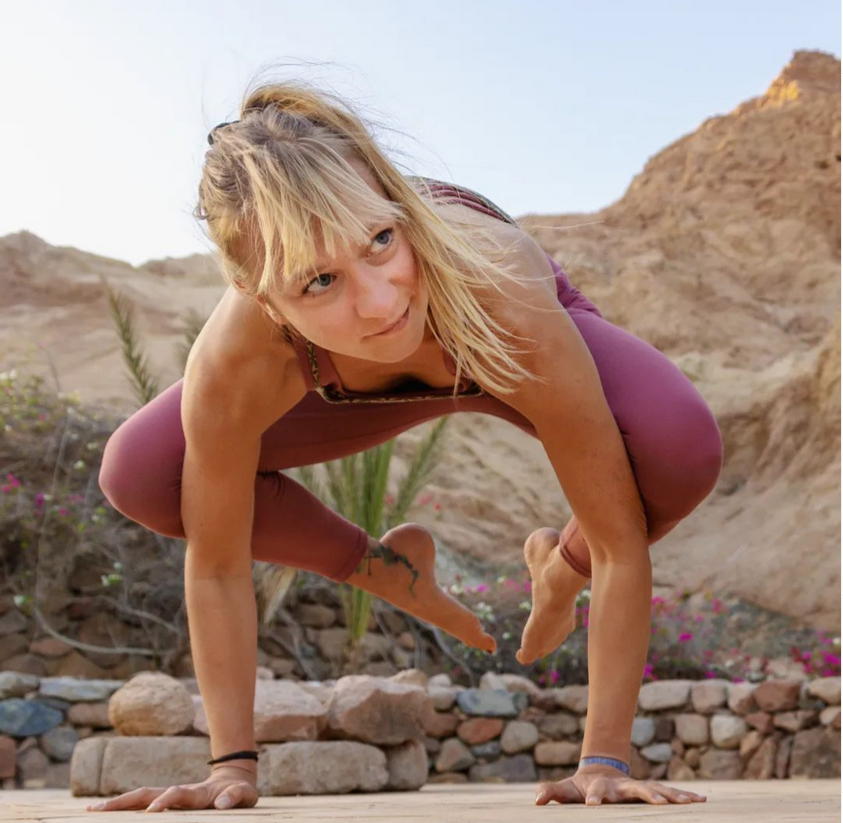 Eva
POWER YOGA & THAI MASSAGE
"Your body is your castle." Eva is a certified yogini, flow arts and movement lover based in Berlin. After being trained (200h) in hatha yoga by Radhika Kaur and Kiran Gonzáles in 2015, she started teaching and quickly developed her own style: Focusing on correct lines, strengthening back and shoulders, and connecting breath and movement are core elements of her practice. In 2017, Eva founded "Acropathie" to delve further into the field of acroyoga, bodywork and Thai yoga massage. Since then, she has been teaching at different venues, studios, and festivals, and she organizes her own retreats annually.
Andrea
DANCE
Andrea is a professional freelance dancer involved in different projects in Berlin, mostly performing and teaching. After years in partner dancing, he started his studies in contemporary circus and contemporary dance. Afterward he studied techniques in floorwork, acro dance, partnering, contact improvisation, physical theater and somatic at schools throughout Europe. He has trained with artists and choreographers such as David Zambrano, Mafalda Deville, Sara Silva, Hélder Seabra, Elisabeth Lambeck, Horácio Macuacua, Joclécio Azevedo, Edivaldo Ernesto, Lali Ayguade, Michael Schumacher and Milan Herich.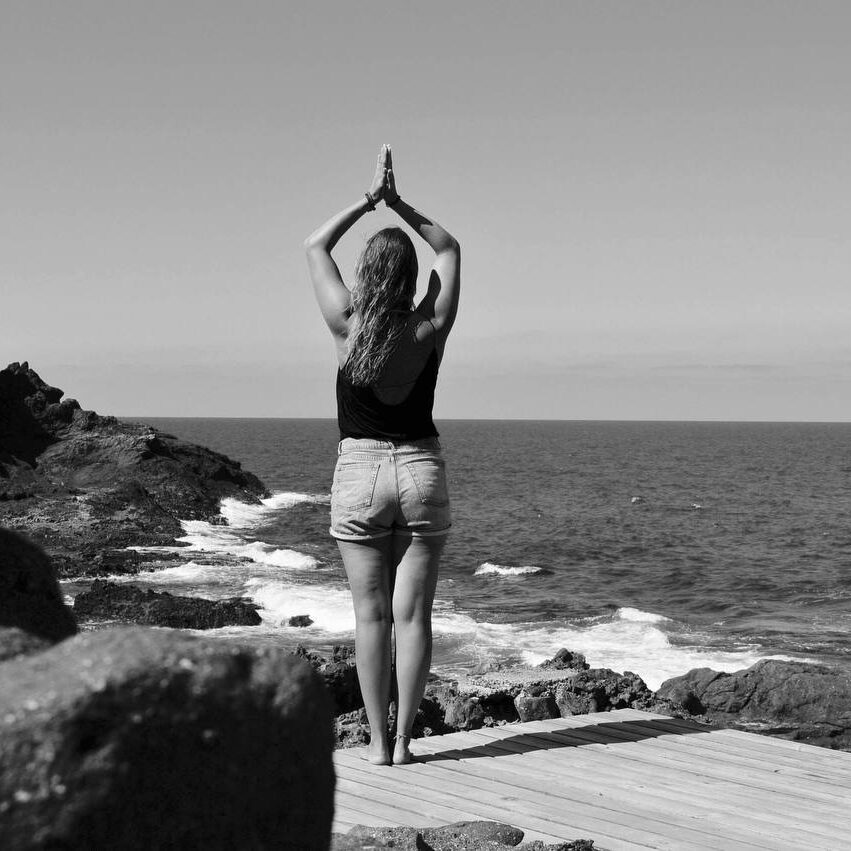 Christin
VINYASA YOGA
As a nature-loving globetrotter, Christin has practiced yoga here and there — on and off the mat. While completing her teacher training in 2018 in the Canary Islands, she realized that yoga feels like home, letting her wander without getting lost, offering both freedom and guidance. Christin likes incorporating these concepts into her classes — guiding through creative, dynamic and energizing vinyasa flows, linking conscious breath with fluid movement. The practice holds space to move gentle and freely while clearing the mind, focusing on the practice and arriving in the moment.
Sarah
DANCE & MOVEMENT
Sarah has always been on the move, which after a long story and a few detours, led her to study
contemporary dance in Berlin. While studying, she became mesmerized by the immense vigor that lies
in dance, through which the body stays flexible and alive. After graduating from Die Etage in 2019, she went on to deepen her knowledge in dance
pedagogics and dance therapy and would now like to warmly invite you to have some fun on the
dance floor!
Silvana
DANCE & MOVEMENT
Silvana works passionately as a self-defense and empowerment trainer for women*. Besides
that, music and movement always dominated the joy and playful part of her life. Over years, she has collected various movement inspirations between athentic movement, somatics, contact improvisation, playfighting, clowing and much more, and put them into a concept of "Free Movement & Dance," which she started to share in 2017. Her aim is to make the joy and pleasure that lies in our body more accessible to everyone, regardless of physical abilities, skills & looks.
Maria
FLEXIBILITY & YOGA
Maria came in touch with yoga for the first time in 2015 and was instantly fascinated how the practice built a tool to reconnect to breath and body, as well as the world around. How it reconnects us to life. The practice has been a constant companion throughout her life since then. She teaches Element Hatha Yoga (Alignment), vinyasa flows and flexibility, and aims to create a good balance between strength and flexibility, as well as fluid movement and held asanas.
Paola
DANCE
Paola is a dance teacher, performer and choreographer. She studied dance education, dance therapy, choreography and various dance styles and movement practices at the University of Malta, where she graduated in 2022. She has worked with international choreographers such as Ricardo de Paula, Jorge Crecis and Francesca Tranter and taught contemporary and acro dance classes to children and adults in Malta. She likes to teach to people who are new to dance or have limited experience with it, accompanying them through the journey of discovering of themselves and their bodies through movement.
Sarah
HANDSTANDS & FLEXIBILITY
Most people dance on their feet on the ground, but Sarah decided to change her perspective of the world, and in turn decided that dancing with her feet in the air looked like much more fun. She moves with the rhythm of the music and lets her body tell a story without saying a word. Originating from Switzerland and with a background in gymnastics, Sarah found a passion for circus at a young age. This led her to train at Die Etage in Berlin, where she specialized in hand balancing and Washington trapeze. She performs for anyone one who is willing to be entertained. With a passion for music and movement, she expresses herself in an honest and carefree manner.
Mert
SELF-DEFENSE
Yin & Yang Self-Defense is about balance, combining opposite but interconnected forces when it comes to training. Mert came up with this concept, which includes self-defense techniques, resistance training, and meditation, all in one session. He believes that physical health and mental health improves a lot more effectively if they are trained together. You can join his sessions to improve your overall health; not just to get stronger, but also to feel more connected to yourself. And of course you will learn techniques that you will really enjoy practicing, but hopefully never have to use.
Why Flow Motion?
Creative Workouts
Why should working out be a chore? At Flow Motion Studio, we are serious about reaching our fitness goals — as well as having fun while doing it. With acroyoga as our background and inspiration, we strive to combine playful and social elements into all our classes while challenging both your body and your mind. Build strength, stamina, balance, and agility without even realizing it. Even you will be impressed at what you're able to achieve.
Safety First
We want to provide you peace of mind so you can focus on pushing your limits. Our seasoned instructors will ensure that you learn the proper techniques in class to make your workout safe, effective, and fun. With tatami mat flooring in our acrobatics room and thick practice mats available, you will be spotted every step of the way. Plus, we generally tend to look out for one another here.
Community
You don't need to do it all on your own. When you join one of our classes or events, you are joining our family — a group of like-minded individuals who will support you. Our studio is our second home and we hope it becomes yours too. When you're done with your workout, feel free to relax on our comfy couches and get to know your new buddies. Or don't, if you need some alone time after a stressful day — family members can respect that too.