Patrick
ACROYOGA
Don't be afraid to fail, otherwise you don't learn anything new in life. Patrick is a life-long learner who is always trying new things. In the past he has been a climbing guide, kayak, canoe and rafting guide, outdoor guide, German teacher, and yoga teacher. He is now focusing on acroyoga and helping other people to feel the same passion he feels when he is flying people.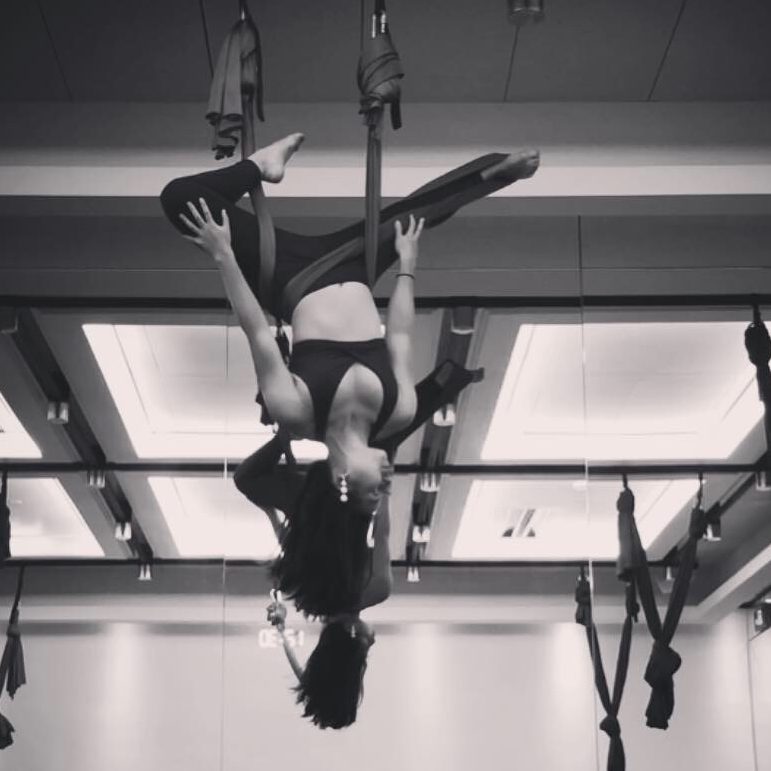 Johanna
ACROYOGA
Johanna discovered acroyoga by accident during a handstand workshop and was immediately drawn to the playful energy created among total strangers. A former child gymnast, she was also thrilled for a chance to fly through the air again. Since then, she has enjoyed discovering new limits for herself – and the thrill of helping other people do the same.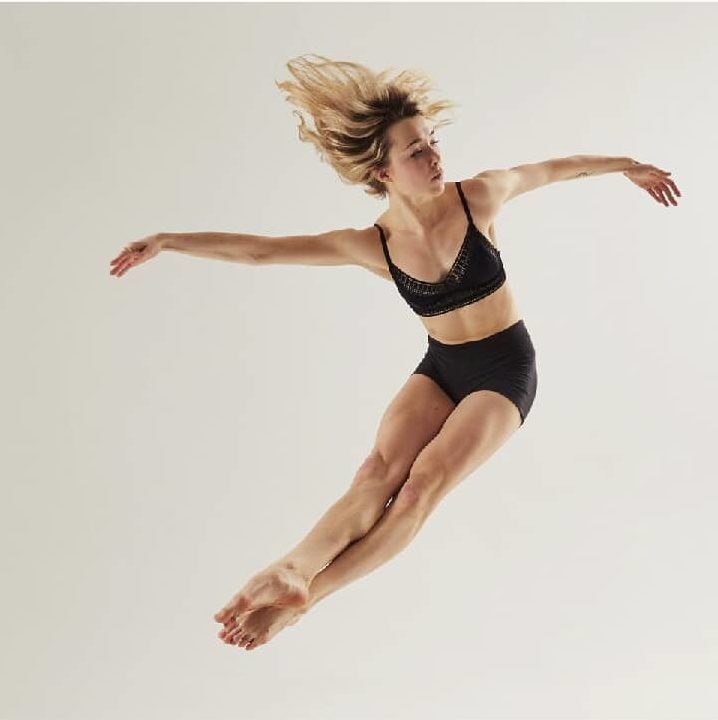 Marcelina
DANCE
A professional dancer educated at Iwanson International School of Contemporary Dance in Munich, Marcelina started dancing when she was 8 as a hobby. Since graduation, she has been traveling and learning different contemporary dance and improvisation styles, as well as creating her own work. From Poland, she is currently a freelancer based in Berlin.
Leila
DANCE & YOGA
Leila is a freelance dancer based in Berlin. During her training she has focused on improvisation, acting and partnering. In addition to her professional studies, Leila has attended international teacher workshops every year to keep in constant training, and in 2018, she was certified as a yoga teacher in Rishikesh, India. Leila is currently a performer for Sasa Queliz, member of Sasha Waltz & Guests, as well as investigating her own piece, "because death was only death".
Lydia
YOGA
Lydia has been teaching yoga since 2019. She discovered yoga while living in China in 2016, where practicing yoga quickly became a great passion and big part of her life. She completed her yoga teacher training at the Yoga Barn in Bali in 2018. "To me, yoga means so much more than just practicing asana; it is an art we can incorporate into everyday life." In addition to practicing yoga, Lydia loves every form of creative expression – music, photography, writing and painting.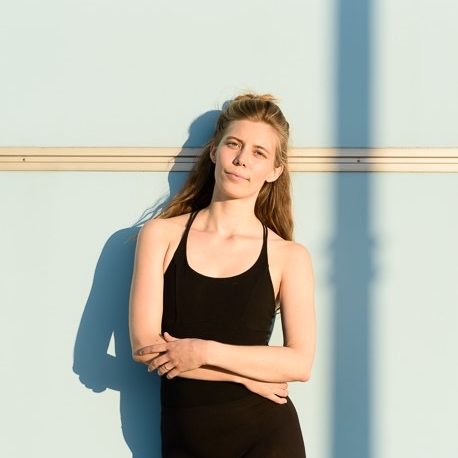 Hannah
YOGA
Hannah ist Psychologin und Yogalehrerin. Sie liebt es, immer wieder neue Sport- und Bewegungsarten auszuprobieren, dabei ist Yoga seit mittlerweile über 10 Jahren ein wichtiger Bestandteil ihres Alltags. Weil sie auch leidenschaftlich gerne tanzt, besonders Improvisation als Form des Selbstausdrucks, kombiniert sie in ihren Klassen Yogahaltungen mit improvisierten und intuitiven Bewegungen, um so eine tiefe Verbindung zwischen Körper und Geist zu kreieren.
Katharina
BODY MOVEMENT & HANDSTANDS
In her movement practice, Katharina combines elements from vinyasa yoga with more open movements and yoga-therapeutic aspects. She calls this "yoga out of the box". Katharina wants to support you in exploring your own physical and mental body, your movements and possibilities, so that you find your own flow – from the mat into daily life. As a movement and meditation instructor in Berlin, she also hosts retreats, and gives 1:1 sessions.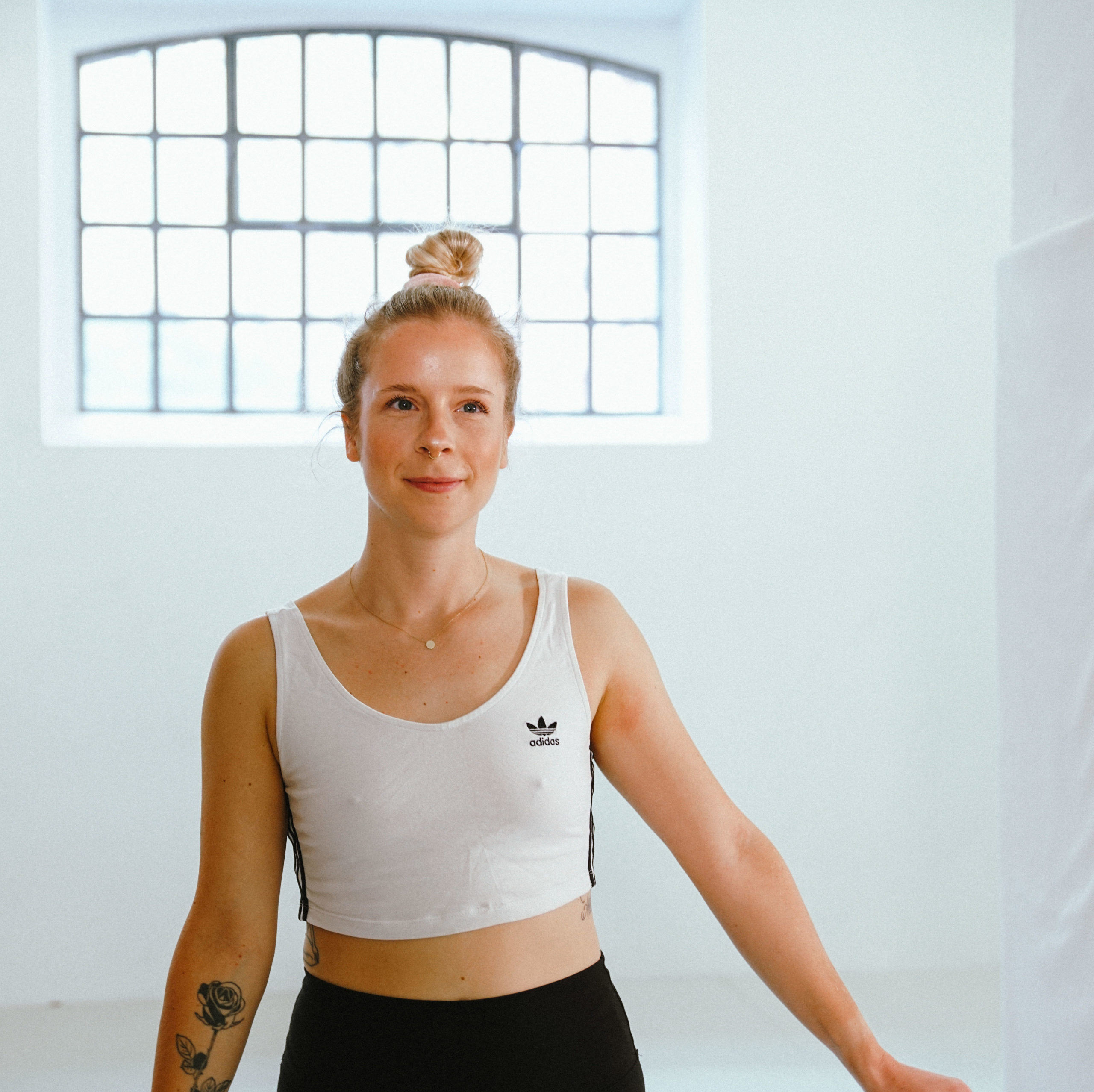 Isabel
YOGA
Isabel hat nicht den einfachsten Start mit Yoga, weil sie sich zu sehr von Vorurteilen leiten hat lassen. Vorurteile wie, dass man dehnbar sein muss oder dass man dazu fähig sein muss, seine Gedanken auf Knopfdruck abzustellen. Aber Yoga genau das war, nach was sie solange gesucht hat. Ihre Stile sind Vinyasa Flow und Power Vinyasa Yoga—dynamisch, kraftvoll und körperbetont. Auch leite sie besonders gerne in der Meditation an, um die körperlich getätigte Arbeit auch mental zu verarbeiten. Und dabei ist ihr besonders wichtig, dass alles beim Unterrichten authentisch und empathisch bleibt, damit wir ohne Wertung und mit Leichtigkeit das Beste aus dir rausholen können.
Sarah
YOGA
Sarah met yoga in 2016 and fell in love with it as a practice of (self-) compassion, on and off the mat. Inspired to share what worked for her, she studied traditional hatha yoga in India and completed a course on the Science of Well-Being and Yoga for Kids. In her classes, she likes to marry ancient teachings with contemporary science and playful curiosity.
Why Flow Motion?
Creative Workouts
Why should working out be a chore? At Flow Motion Studio, we are serious about reaching our fitness goals — as well as having fun while doing it. With acroyoga as our background and inspiration, we strive to combine playful and social elements into all our classes while challenging both your body and your mind. Build strength, stamina, balance, and agility without even realizing it. Even you will be impressed at what you're able to achieve.
Safety First
We want to provide you peace of mind so you can focus on pushing your limits. Our seasoned instructors will ensure that you learn the proper techniques in class to make your workout safe, effective, and fun. With tatami mat flooring in our acrobatics room and thick practice mats available, you will be spotted every step of the way. Plus, we generally tend to look out for one another here.
Community
You don't need to do it all on your own. When you join one of our classes or events, you are joining our family — a group of like-minded individuals who will support you. Our studio is our second home and we hope it becomes yours too. When you're done with your workout, feel free to relax on our comfy couches and get to know your new buddies. Or don't, if you need some alone time after a stressful day — family members can respect that too.