Pilates, Yoga & Meditation Classes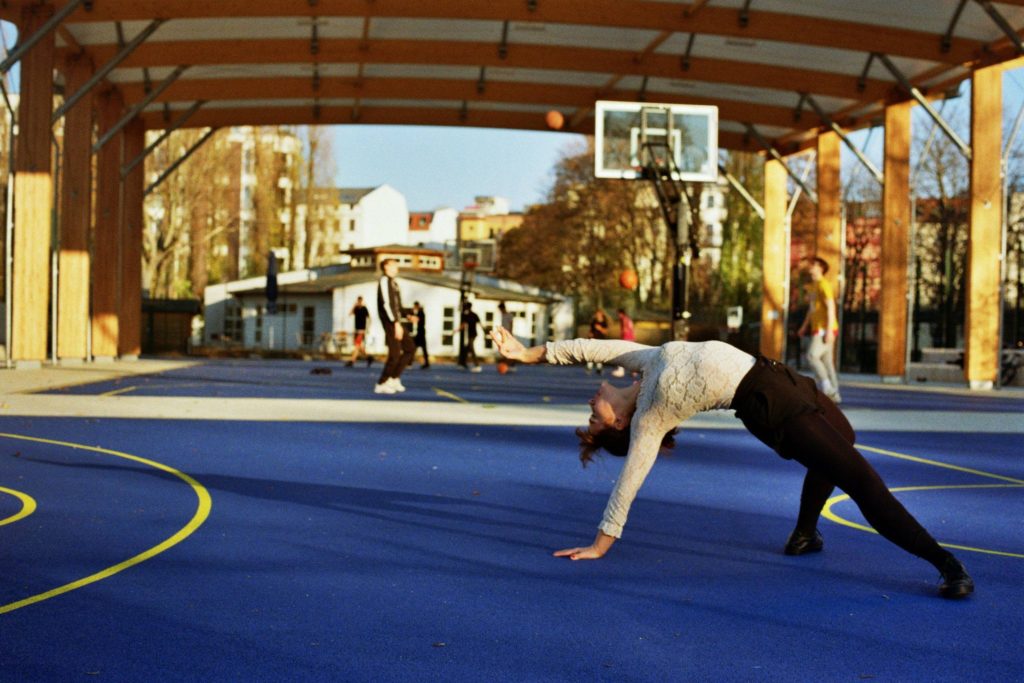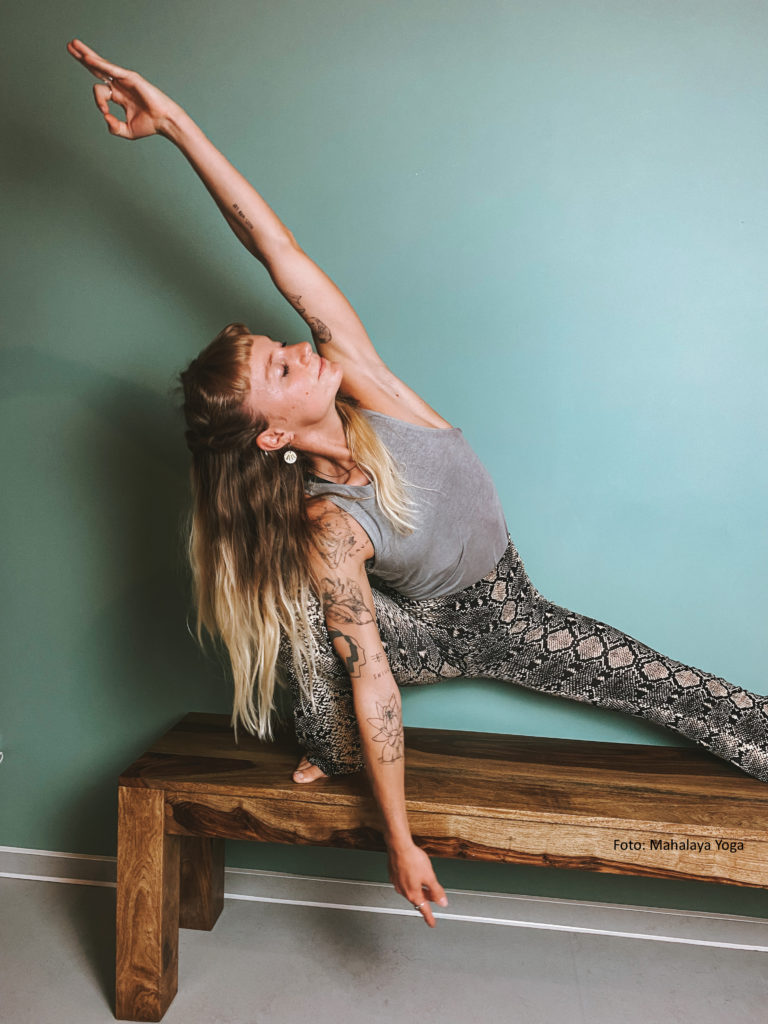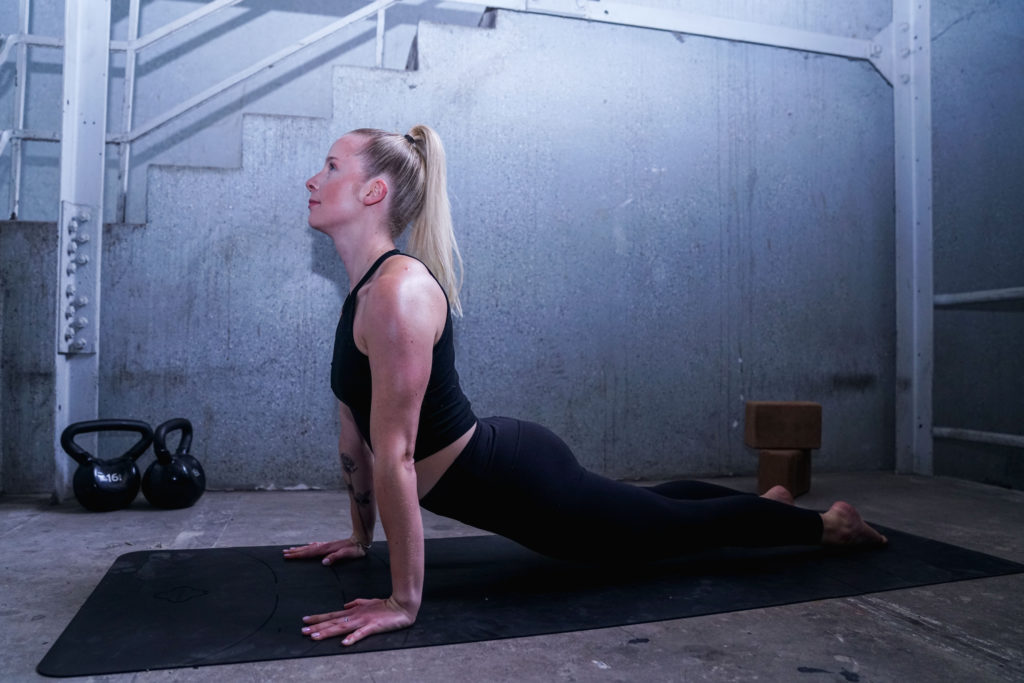 All of our pilates, yoga and meditation classes are open level and thus suitable for beginners and advanced practitioners alike, unless otherwise noted. For more information on a particular class, please check the class booking page.
Vinyasa Yoga
Vinyasa yoga focuses on connecting breath with movements, giving attention to not just the poses themselves but also the transitions between them. Thus, the goal is to make controlled, purposeful movements, which in turn requires balance, strength, and an awareness of your body in space. The result is a continuous flow of movement.
Thursdays | 17:30-18:30 | Wedding with Sarah S. Auch auf Deutsch.
Fridays | 12:30-13:30 | Wedding with Adri. Yin & Flow.
Sundays | 17:30-18:30 | Neukölln with Selina.
Jivamukti Yoga
Our Jivamukti Yoga Spiritual Warrior classes are powerful but short yoga sessions of 60 minutes — perfect for those who less time. The class is led in a vinyasa style following a set sequence. It starts with a short warm-up sequence, followed by sun salutations, standing postures, backbends, forward bends, twists and inversions, and ending with meditation and relaxation. The focus is on the connection between breath and movement, allowing less time for theoretical explanations or yoga philosophy. The clear sequence of postures enables students to quickly familiarize themselves with them and to deepen their knowledge through regular practice. This class is more suitable for students with some yoga experience, but also for curious beginners.
Mittwochs | 19:00-20:00 | Neukölln mit Merve. English support available.
Power Yoga
Power yoga is a type of vinyasa yoga, but as the name suggests, it focuses on building strength and endurance. It is fast-paced and intense, moving from one posture to another quickly, though all movements are still linked to the breath. It can be more dynamic than meditative than other forms of yoga.
Tuesdays | 19:15-20:15 | Wedding with Leila. Auch auf Deutsch.
Sundays | 19:30-20:45 | Wedding with Milli. Power Yoga & Yin. Auch auf Deutsch.
Strength-Based Yoga
These yoga classes are focused on developing a strong practice with an abundance of core work and challenging arm balances. From basic positions to advanced transitions, we build power to get our practice airborne.
Mondays | 19:00-20:15 | Neukölln with Misa.
Yin & Restorative Yoga
Yin yoga is a slow-paced style of yoga, with asanas that are held for longer periods of time than in other styles. It targets more the deep connective tissues, such as the fascia, ligaments and joints. By staying in certain postures for a long time, the body becomes more flexible in a gentle way while giving space for practitioners to turn inward toward their mind and physical sensations in their bodies.
Tuesdays | 20:30-21:30 | Wedding with Leila. Yin. Auch auf Deutsch.
Thursdays | 20:15-21:15 | Wedding with Milli. Yin. Auch auf Deutsch.
Fridays | 12:30-13:30 | Wedding with Adri. Yin & Flow.
Sundays | 16:15-17:15 | Neukölln with Selina. Restorative & Somatics.
Sundays | 19:30-20:45 | Wedding with Milli. Power Yoga & Yin. Auch auf Deutsch.
Rückenyoga / Yoga for the Back
Im Fokus dieses Kurses stehen die Mobilisierung und Stabilisierung der Wirbelsäule sowie die Kräftigung von Rücken- und Bauchmuskulatur. Nebenbei wird der ganze Körper gedehnt und gestärkt. Der bewusste Einsatz des Atems und eine präzise Ausrichtung während der Asanas lenken den Fokus auf das Hier und Jetzt, machen den Kopf frei und schaffen so Raum für neue Perspektiven und die Begegnung mit dir selbst.
Sonntags | 09:00-10:15 | Wedding with Rebekka & Julia. English support available.
Pilates
Pilates aims to re-educate movement through stretching, strengthening, and resistance in order to work the body as a whole. It requires the use of "powerhouse" muscles that stabilize the human body, achieved from the principles of "contrology" (concentration, precision, centralization, breathing, and fluidity). Pilates brings benefits such as increased flexibility, muscular strength, physical resistance, improved posture, balance, and motor coordination. It also provides and stimulates body awareness and seeks to reduce and prevent muscle pain and injury.
Tuesdays | 17:30-18:30 | Neukölln with Felicitas. Auch auf Deutsch.
Saturdays | 08:45-09:45 | Neukölln with Jorge B. Auch auf Deutsch.
Meditation & Breathwork
Our 30-minute Osho-inspired meditation is designed to help you unwind and find inner calm through gentle, deliberate motion. Benefits include heightened mindfulness, tension release, and mind-body connection, leaving you refreshed and centered.
Biodynamic breathwork takes you beyond simple breathing techniques and helps with stress, anxiety, grief and anger, reconnecting you with your body and emotions. Unlock a realm of serenity and discover a profound connection with your authentic self. This class combines active breathing with your body's natural flow, which activiates your nervous system in a safe and nurturing way.
Sundays | 09:45-10:20 | Neukölln with Kathrin. The Easier Meditation – Gentle Flow. Auch auf Deutsch.
Sundays | 10:30-11:30 | Neukölln with Kathrin. Reunite Body & Mind – Biodynamic Breathwork. Auch auf Deutsch.