Thai Yoga Massage:
Workshop with Eva
Studio Wedding
Samstag, 14. January 2023 | 15:00 – 17:30
25€ per person or 40€ per duo
This workshop explores massage techniques where the receiver is lying on the back (supine position) and transitions to sitting. We will work on the legs, back, shoulders and arms, applying stable as well as dynamic techniques and use acupressure when working with the head. If you practice yoga you will recognize many postures/asanas, but this is not a prerequisite!
Advanced Acro Weekend with Wybren
Studio Neukölln
28-29 January 2023 | 10:00 – 17:00
€90 includes snacks and drinks
With decades of experience as an acrobat and coach, Wybren knows all the ins and outs of partner acrobatics. In this workshop, we will focus on dynamic skills. The workshop includes 5 hours of teaching on Saturday and Sunday, plus additional jam time on Saturday evening.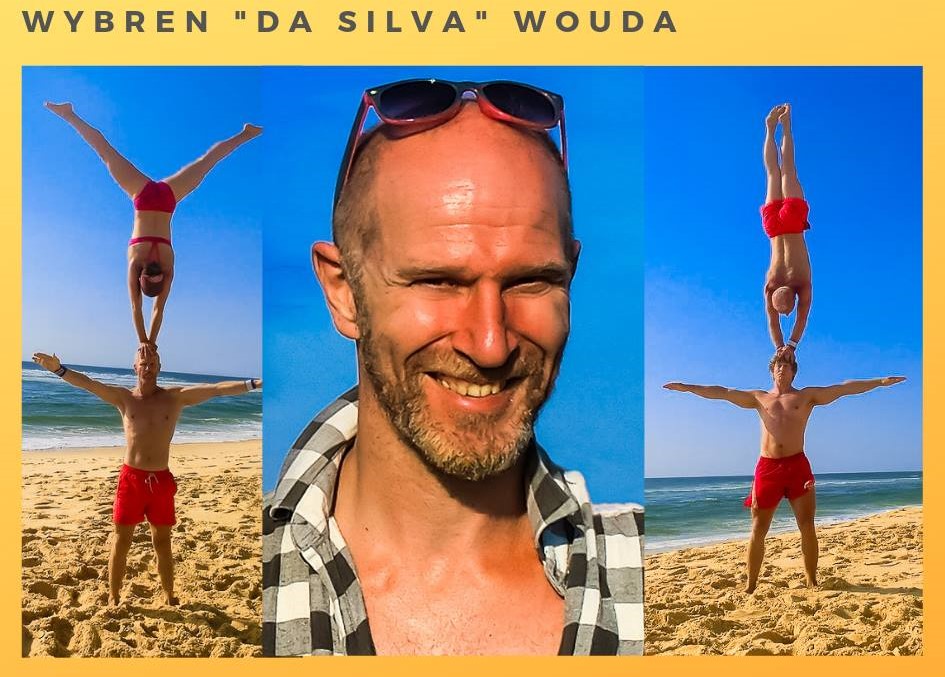 Adaptive Movement Strategies Workshop with Filip Droszcz
Studio Neukölln
Samstag, 04. Februar 2023 | 10:00 – 15:00
70€ per person
A 4-hour, practical insight into play and exploration, using constraints and mental imagery for development and movement practice as a vehicle for inviting novel opportunities.
You will practice concepts such as improvisation, polycentricity, partner work and learning through discovery. The workshop is for everyone, regardless of skill level!
Sensual Shibari Workshop: Meditative Rope Bondage Meets Acroyoga
Studio Wedding
25 February 2023 | 14:30 – 17:00
€25 per person / €40 per duo
Back by popular demand!
Learn about and practice the Japanese art of meditative rope bondage. Sensual Shibari was developed by Mark Scherer as a mix of rope work, yoga, partner dance and other elements. The main focus and intention here is to leverage the energy between two people — one active (leading), the other passive (following) — to create a figurative dance in ropes.
And in this workshop for the acroyoga community, there will of course be some crossover into acroyoga! We will work in pairs on a platonic, non-sexual level, with spotters as necessary.
2nd Berlin Acro Mini Convention
Studio Neukölln
01-02 April 2023 | 09:00 – 21:00
60€ / 95€ early bird until 28. February
Our first mini convention was — dare we say it — such a great success, we want to do it again!
We're gathering the acro community of Berlin and beyond for another acro bonanza weekend. To showcase all the acro on offer in our fair city, there will be 18+ workshops with Berlin's best acro instructors, plus plenty of open jam time to meet and mingle. Each round of workshops will offer something for beginners to advanced, so there will always be something for everyone!
Acroyoga Teacher Training
Studio Neukölln
15-28 May 2023
Early bird before 15. March + Discount for duos!
So you really love acroyoga and you want to share your passion with others? Or you just want to dive deeper into your understanding of the practice? Join us for our teacher training in May!
Past Workshops & Events
Below is a sample of our most popular workshops and special events. Click on any of the photos for more information.
Did you miss one? Let us know.
We plan our offerings based on interest, so we will try our hardest to schedule more of them!