Your First Hand-to-Hand: Acro Workshop with Johanna & Patrick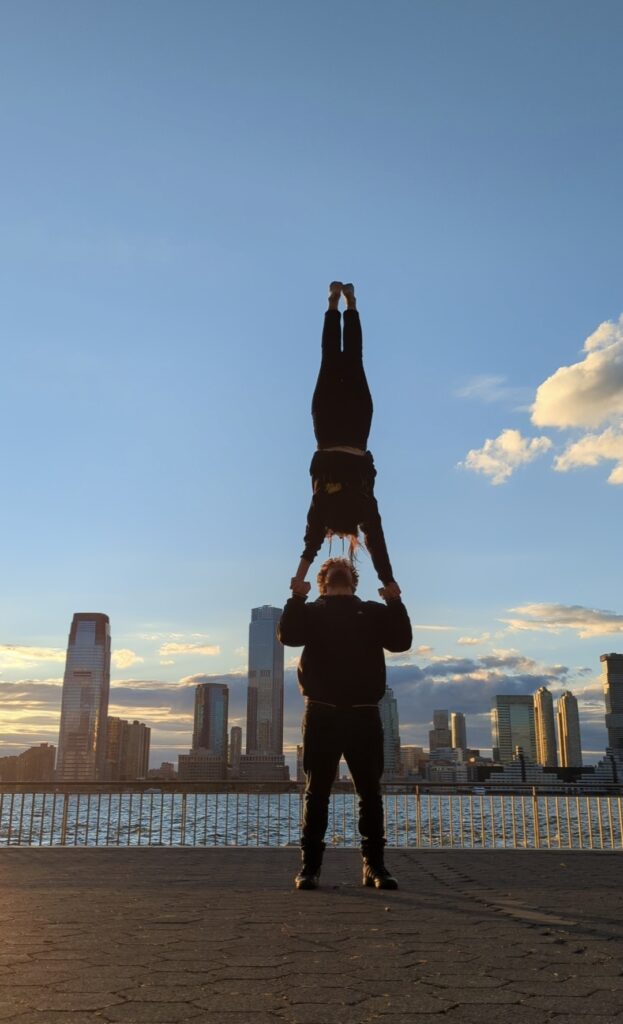 Studio Neukölln
Samstag, 17. Dezember, 10:30-16 Uhr
Saturday, 17 December, 10:30a.m. – 4p.m.
25€ half-day / 40€ full day (5€ discount for USC)
Join us for two workshops dedicated to one of our favorite skills: the hand-to-hand.
H2H does not only look awesome, it is also much more accessible than you might think. We will have a detailed look at technique and drills that will refine your skills. This not only the includes the skill itself, but also entries and exits. A "decent" H2H will take time to develop. We want to give you a solid foundation and the proper tools for your own practice.
The workshop will consist of two parts:
In the first part we will stay on the ground (L-basing) and go through all the details of the H2H. If you already have some experience, we will refine your technique and make it more reliable and stable.
In the second part, we will move to standing H2H. Again, we will have a detailed look at the skill itself and provide you with safe entries and exits.
Both parts build on each other, but it is also possible to participate in only one of them.
PREREQUISITES:
Part 1 – stable star and ability to hold a handstand against the wall
Part 2 – recommended to have some H2H experience on the ground
CANCELLATION POLICY:
Bookings may be canceled up to 48 hours before the first part of the workshop starts with a full refund, minus transaction costs.