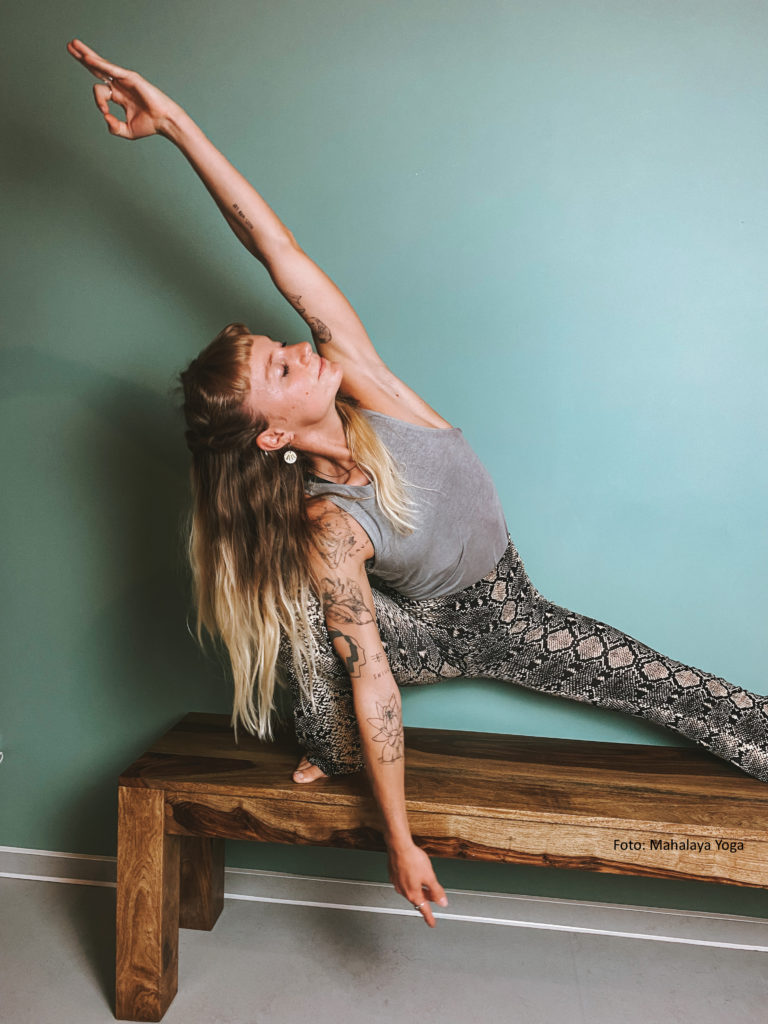 When we play, we are fully in the present moment, in the zone. We learn, we adapt, we try, we understand, we feel. We experience the flow.
This class will be about exploring your body, its possibilities to move and your own strength – without even knowing that you are exercising. There will be movement games, open research, music and silence, as well as elements from vinyasa yoga. We'll start with more isolated movements around one topic and create a flow in the end. To finish you'll get time in stillness to sense your movement practice.
Mondays from 7:30 pm to 8:30 pm with Katharina.
****
Wenn wir spielen, sind wir im gegenwärtigen Moment. Ganz da. Wir lernen, adaptieren, probieren, verstehen und spüren.
In dieser Klasse geht es darum, deinen Körper und seine Bewegungsmöglichkeiten spielerisch zu erforschen. Teil davon sind Bewegungsspiele, freier Research, Musik und Stille sowie Elemente aus dem Vinyasa Yoga. Wir beginnen die Praxis mit isolierteren Bewegungen rund um ein Thema oder ein Körperteil und bauen sie dann zu einem Flow zusammen. Wir enden die Praxis in Stille, du bekommst die Zeit und den Raum, deiner physischen Praxis nachzuspüren.
Montags von 19:30 bis 20:30 Uhr mit Katharina.
FAQs
How should I prepare for the class? What should I bring?
We recommend wearing comfortable clothes that you can move in (regular sports clothes will do just fine), water, and a towel if you tend to get sweaty.
The studio provides yoga mats, blocks and belts, but you are welcome to bring your own equipment if you prefer.
Please also observe our general studio rules.
I still have questions!
We're happy to answer them! Write or call us here.